In order to factory unlock your iPhone 6/5s/5c, you should choose the most reliable method because your phone should never be damaged in the unlocking process. It is essential to ensure that you choose a reputable unlocking provider with several years of experience such as Unlock iPhone Den. When you unlock your iPhone properly, you can use the iPhone in any country with any local SIM card. You don't have to worry about incredibly high roaming charges charged by the locked network providers. Moreover, you can also change the SIM card any time and even enjoy prepaid service plans with a factory unlocked iPhone. Compared to other unlocking methods, factory unlocking is the best method if you want to know how to unlock iPhone 6 cheaply and permanently. UnlockiPhoneDen will add the IMEI number of your iPhone to the database of unlocked phones maintained by Apple. This will allow you to use your phone just like the way you have paid full price for a factory unlocked phone sold by Apple.
Keep your Apple warranty intact
The biggest reason for the success of factory unlocking method is that the warranty of your phone will remain intact. This means that you enjoy free and low cost Apple services at the Apple stores even if you have used third parties to unlock the iPhone 6. Apple sells factory unlocked phones, but they are expensive. You can enjoy the same benefits without having to pay the price if you choose a trusted company like ours. Your iPhone 6 plus will stay unlocked forever and Apple warranty will not be void just because you want to use your phone with another network provider.
No need to make software or hardware changes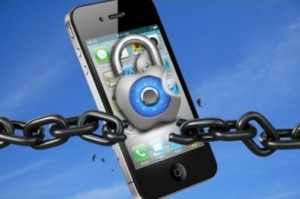 Tampering with the hardware or software component of your iPhone is never safe. Even if you choose the best unlocking software, there is a high likelihood that your phone will be damaged. With factory unlocking an iPhone 6, you don't have to make any changes to the hardware or software. In fact, you don't have to do anything for iPhone 6 unlocking once you pay for the unlocking service. You simply have to wait for the message that your phone is completely GSM unlocked and ready to use.
No need to send your phone anywhere
With software unlocking methods, you may have to try your luck with the downloaded software or mail your phone to the unlocking provider. Needless to say, sending your original iPhone to someone you have just met is not a wise thing to do. With factory unlocking, you don't have to be separated from your phone. Even after paying for the unlock, you can continue to use your phone. Your phone will be truly ready for any SIM card only after you restore your phone connecting to iTunes after unlocking. Once Unlock iPhone Den notifies you that your 6 or 6plus is unlocked, you can connect to iTunes at any time to restore the phone. You can have your phone with you all the time and get the unlock iPhone 6 without worrying about negative consequences.
Read More