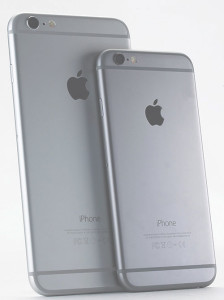 The concept of locking was introduced by Apple, when it wanted to satisfy the mobile phone companies. This simply meant that you could not purchase an iPhone anywhere else besides the mobile service provider. You had to visit the store of the network operator fill up some forms and purchase an iPhone. While you don't have to pay the price in full, you have to agree to the contract that comes with the iPhone. This was the case until recently when Apple also sold factory unlocked phones for those who needed it. However, purchasing unlocked phones out of the box is expensive. Fortunately, you can now unlock your phone at a much lower price with factory unlocking iPhone service providers.
iPhone Unlocking is not for everyone! Despite the popularity of iPhone 6 unlocking, not all subscribers unlock their phones. If you don't mind paying expensive phone bills every month, you may not be tempted by unlocking. You may think that you have purchased the iPhone 6 at a very reasonable price from the carrier. However, the reality is that the carriers sell their expensive contracts because they know that they can recover the cost of the iPhone and much more within the contract period. If you don't travel a lot, then you may not worry about the roaming fees involved. If you do not go for the factory unlock iPhone 6, your phone is locked to your primary network carrier even if you go abroad. This means that you have to come home to huge phone bills.
The factory unlock method to unlock the iPhone 6 is the best method of unlocking as it keeps the warranty intact. You can easily upgrade to the latest iOS versions without worrying about losing the unlock. This unlock will work on all firmware and base-band and this means that you can downgrade or upgrade according to your wish. Once unlocked, the iPhone 6 will stay unlocked forever. You can easily pop in the local SIM card when you travel abroad. In your home country, you can choose any GSM plan or even go for prepaid plans to save your phone bills. In order for the unlock to work flawlessly, you need to choose the right service provider. You have to ask how to unlock iPhone 6 before choosing an unlocker. Some unlocking providers claim that they unlock your phone, but they only provide carrier unlock. Carrier unlock means that you will be able to use your phone abroad, but when you come to your home country, your phone will be locked to the carrier again. Factory unlock is the legitimate unlock that unlocks your phone on all providers all over the world.
The cost of unlocking iPhone's is much lower compared to the amount of money you have to spend when your phone is locked to a carrier provider. When you choose to unlock iPhone 6, you have to provide the IMEI number to the unlocker and complete the payment. You will be notified of the unlock in a few hours after which you can easily use your iPhone on any network carrier.
Read More