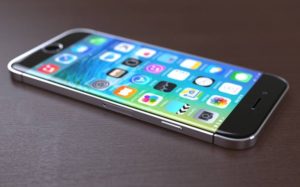 There is a large misconception among a majority of people that when you unlock an iPhone 7, that it can damage your iPhone and you may lose all your valuable data and precious photos and videos. Because of this misunderstanding among some people, they don't actually go for unlocking their brand new 7 plus. The reason is they are all misinformed about how the factory unlocking process will be done and what are  the advantages of unlocking an iPhone. So let's clear all the why, what and when myths surrounding the process.
Basically, when you purchase your iPhone from an Apple Store or through online, you don't need any unlocking process, as you can use any desired mobile service provider of your choice and change them  whenever you are not happy with their service. But in case, if you buy your iPhone 7 from a mobile service provider like AT&T, Sprint & Verizon, etc., you have an advantage as well as a limitation forced upon by  the carrier. The advantage is you may get your iPhone 7 plus at a lower rate, but you may be forced to sign a contract with them that you'll only use only their carrier for a specific period of time as per the contract,  and the iPhone you'll be getting will be locked so you can use only their carrier and cannot insert any other carrier's SIM card.
In such cases where you are unhappy with the service provided or when you want to use a local SIM card when traveling to another country, you are bound by the contract and having a locked iPhone  and paying some heavy charges for international roaming, that's when you intend to unlock iPhone 7.
Everyone gets confused between jailbreaking and unlocking an iPhone. Let's get clarified by reading below. Jailbreaking is a process by which removing all restrictions provided by Apple, so that you'll not be allowed to download Apps that are not approved by Apple, and jailbreaking can sometimes damage your  iPhone, if the process is not done in the correct procedure. Whereas unlocking an iPhone is just removing the lock in your iPhone, so you can use any mobile service provider or carrier. Factory unlocking is the best known safer and secure process of unlocking your iPhone so that you've have complete freedom to use any carrier as well you don't need to visit any store or give your  mobile phone to anyone to unlock it. Everything can be done from the comfort of your couch in your home. All you need to do is provide your IMEI no, which is present at the back of your iPhone, your iPhone  version, etc., and your IMEI no. will be checked and will get removed from the Apple database, so that your iPhone is now officially unlocked. And please note that, once you unlock, it is permanent for life.